How To Choose A Plastic Surgeon Sydney
Choosing a highly qualified plastic surgeon you feel is suitable is an extremely personal decision and should not be taken lightly.
On this page, you'll find information about what to consider when deciding on a plastic surgeon, what qualifications and titles to look for, what questions to ask during your consultation with a plastic surgeon and more.
Credentials & Qualifications
All qualified plastic surgeons that are members of the Australian Society of Plastic Surgeons (ASPS) have been certified by The Royal Australiasian College of Surgeons (RACS). This means that these surgeons have completed specialist surgical training in plastic surgery (both cosmetic and reconstructive) and strictly only operate in accredited medical facilities.
Furthermore, these surgeons comply with a strict code of ethics to ensure ultimate patient well-being which includes ensuring patients have a 10 day "cooling-off" period before deciding to move ahead with the surgery.
In addition to being a certified member of the ASPS, Dr Johnny Kwei is also a Fellow of the Royal Australian College of Surgeons (FRACS), a member of the International Society of Aesthetic Plastic Surgeons (ISAPS) and currently holds the position of Honorary Secretary of the Australian Society of Aesthetic Plastic Surgeons (ASAPS).
Initial Consultations
The initial consultation can be a super exciting moment for patients that are new to transformations and are beginning their cosmetic journey, however, it's not something to consider lightly and should be taken seriously.
During your initial consultation, you will be allowed time to share your desired goals; perhaps some pictures of what you'd like to achieve, as well as ask Dr Johnny Kwei any questions about the surgery, the risks, the alternative options, and anything else you'd like to know about him.
Dr Kwei will then take the time to listen to all of your goals and also establish if his surgical skills can achieve the results you wish to achieve. For example, if you are seeking breast augmentation, you will be given the chance to touch, feel and hold breast implants of different shapes and sizes to establish which ones might achieve your desired results and which you prefer. He will then answer any questions you may have and encourage you to do some research on his website, where required.
Dr Kwei or his experienced team may also require some background medical information to gauge more of an understanding of your candidacy for the surgery.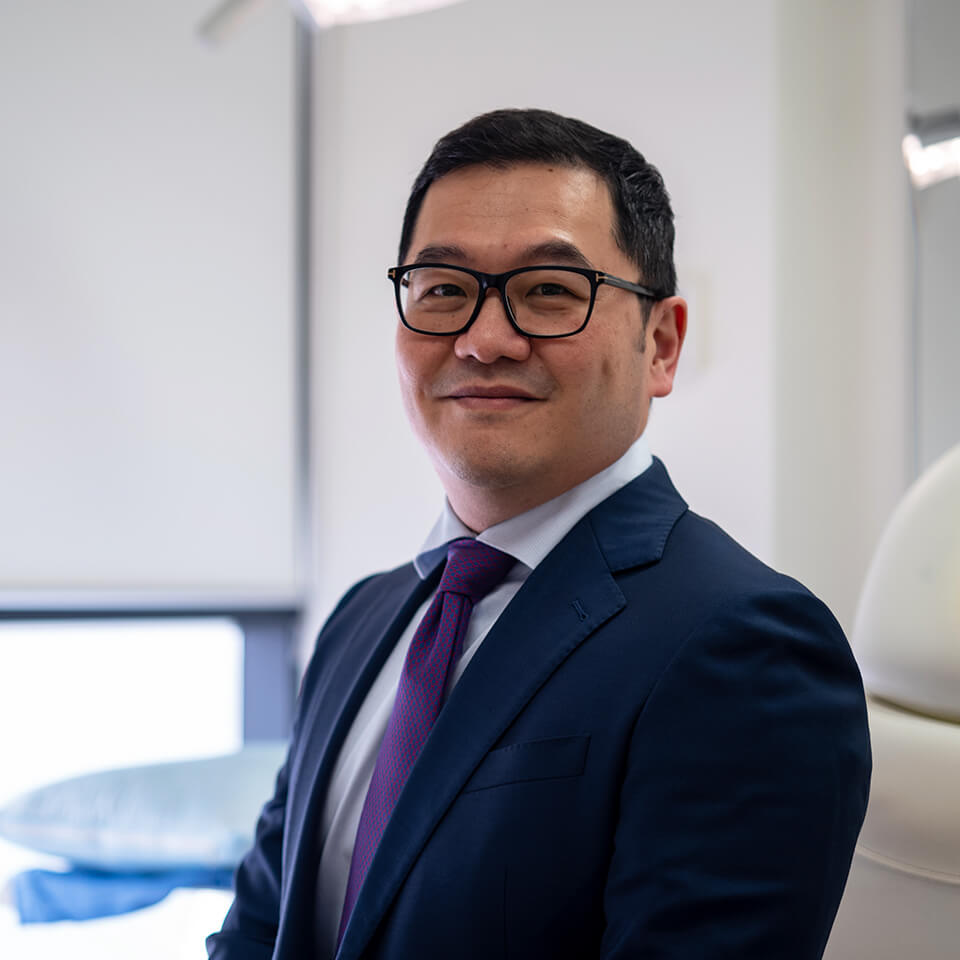 Make first contact
Start the conversation with our team today! Fill in your necessary details below and a member of our team will come back to you as soon as possible.
Before & Afters
Not all plastic surgeons have a before and after gallery displaying their patient results, or some plastic surgeons will only show this in confidence during private consultations. However, it never hurts to ask a plastic surgeon for their results if it's not displayed on their website or social media accounts.
Understanding from a visual aspect what the plastic surgeon may be able to achieve for you will greatly contribute to your decision on the surgery desired, the results desired, as well as the plastic surgeon you're considering.
You can find Dr Johnny Kwei's results displayed on his social media accounts. Check out his Instagram account.
Transparency
Transparency is key in any line of communication, especially when it comes to plastic surgery and discussing your goals. During your initial consultation, your chosen plastic surgeon should be very open and honest with you about the potential risks, complications or potential second revision surgery required.
Patients need to feel fully informed on everything there is to know about the surgery they wish to undergo; this includes the potential negative aspect. If your plastic surgeon does not cover these during your consultation or claims that there are no potential risks associated with the surgical procedure, maybe it's time to start looking elsewhere for a specialist plastic surgeon.
Your plastic surgeon should also be very open about all costs associated with the surgery you're seeking; this includes if the surgery is eligible for Medicare coverage and all out-of-pocket costs.
Surgery Aftercare
Aftercare is just as important as the consultations and surgery itself. There are countless plastic surgery horror stories about how a patient underwent a plastic surgery procedure and then never heard from the clinic or their (unqualified) surgeon again…
Fortunately, Dr Johnny Kwei and his specialist team will be with you every step of the way, including after your surgery.
Dr Kwei will typically see you approximately one week after your surgery to ensure everything is healing smoothly, answer any questions you may have, and if required, remove any sutures.
Peer Pressure
Dr Johnny Kwei is a fellow member of the Australian Society of Plastic Surgeons (ASPS). The ASPS Code of Conduct strictly states patients must take a "cooling-off" period or downtime after their consultations to reconsider their decision and ensure they feel comfortable about the surgery ahead of time.
Plastic surgery should not be undergone in the interest of someone else or under the influence of other people's opinions.
If you feel you have been pressured into considering a surgical procedure or feel it's not what you really want, we strongly advise you to take a step back and reconsider your decision.